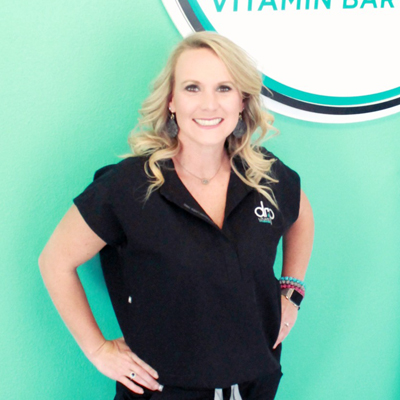 Megan Day, APRN-CNP
Family Practice Nurse Practioner
Megan Day APRN-CNP is a Board Certified Family Nurse Practitioner. She began her career in healthcare in 2004 as a CNA working in the Oncology and Medical-Surgical Unit.
She received her LPN license in 2006 and worked in the Cardiac Unit. In 2007 she received her RN license and worked in High Risk OB for 6 years.
She later worked in Endoscopy while attending school for her F.N.P. which she received in 2016 from Frontier Nursing University. Megan's passion is working in the clinic setting specializing in adult Family Practice and Functional Medicine.
Some services include; custom weight loss programs, hormone imbalances/low testosterone, bio-identical hormone replacement, pellet hormone therapy, thyroid disorders, adrenal fatigue, GI disorders, wellness and lifestyle medicine, mood disorders, anti-aging, nutritional/ vitamin deficiencies, women's/ men's health,comprehensive laboratory testing, allergy testing.
Megan enjoys spending her time away from the clinic with her husband Jeff watching their son Payton play football, wrestling, and baseball, as well as their daughter Hailey play competitive softball.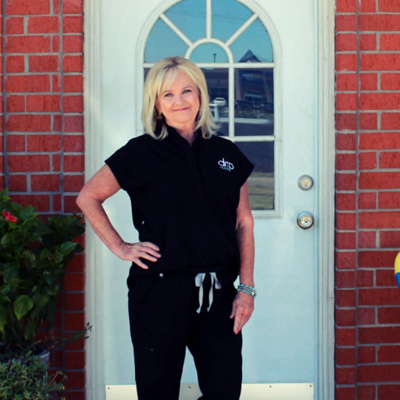 Melinda Streich
Chief Operating Officer
Melinda Streich, Chief Operating Officer and Owner of Midtown Medical graduated from Oklahoma State University with a BS degree in Business Administration.  She has been the Assistant Director over Administration and Finance of the Oklahoma Department of Wildlife Conservation for the last 13 years. This involved serving as the CFO for the agency responsible for an annual budget of $72 million, managing over $200 million in trust funds, as well as being responsible for the Human Resource management of 350 full-time employees.
After 30 years with the agency Melinda retired to open Midtown Medical featuring the Drip Lounge Vitamin Bar. This was an opportunity to partner with her daughter Megan who is the Nurse Practitioner for the clinic to fulfill her dream. Opening a medical clinic to provide family practice as well as IV vitamin and mineral hydration for clients is an exciting opportunity.
Taking time to meet with patients in order to meet their needs and provide excellent patient care through a fun and up-beat clinic is our goal.
Melinda is an avid deer and turkey hunter and is passionate about Wildlife Conservation.  When she is not spending time in the great outdoors of Oklahoma you will find her at the clinic and spending time with her children, wonderful grandchildren, and friends.  
discounts, perks, benefits
Become a Member
Unlimited IV Drips for $99
20% off Wellness Products
20% off for Family With a Member
Complimentary Oxygen Bar 
Complimentary Birthday Drip
$5 off Shots and Boosters
STAY UP TO DATE WITH ALL THE NEWS
CONTACT US
405-310-3113
2342 N. Interstate Dr. Norman
drip@driploungeok.com
HOURS
MON - THURS: 10:00 am - 5:00 pm
FRI - SAT: 9:00 am - 1:00 pm
SUN: Appointment Only
Mobile Services: By Appointment Only
Walk-Ins Welcome