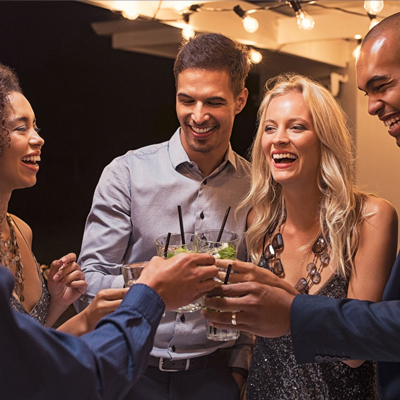 Our most popular therapies for parties:
Myer's "Plus" Cocktail
Party Drip
Energy Drip
Hydration Drip
IV Treatments for
Private Parties & Events
Whether you're hosting a private party, wedding, girls night or celebrating a special occasion at the office, Drip Lounge Mobile has your direct-delivery IV solution for parties large and small. We offer customized IV services for groups at our location or yours.
What Do We Offer?
Drip Lounge Vitamin Bar offers a variety of vitamin infusion therapy, all delivered directly to your party. Our mobile IV services can include stationed nurses for small, medium, or large events. We also offer group discounts and group rates depending on your group size and preferred IV services.
Quick & Easy
All of our IV's take just 30 – 45 minutes to administer.
Our fast service ensures you can enjoy the desired effects either during or after the event!
GET group rates, discounts, & more
discounts, perks, benefits
Become a Member
Unlimited IV Drips for $99
20% off Wellness Products
20% off for Family With a Member
Complimentary Oxygen Bar 
Complimentary Birthday Drip
$5 off Shots and Boosters
STAY UP TO DATE WITH ALL THE NEWS
CONTACT US
405-310-3113
2342 N. Interstate Dr. Norman
drip@driploungeok.com
HOURS
MON - THURS: 10:00 am - 5:00 pm
FRI - SAT: 9:00 am - 1:00 pm
SUN: Appointment Only
Mobile Services: By Appointment Only
Walk-Ins Welcome