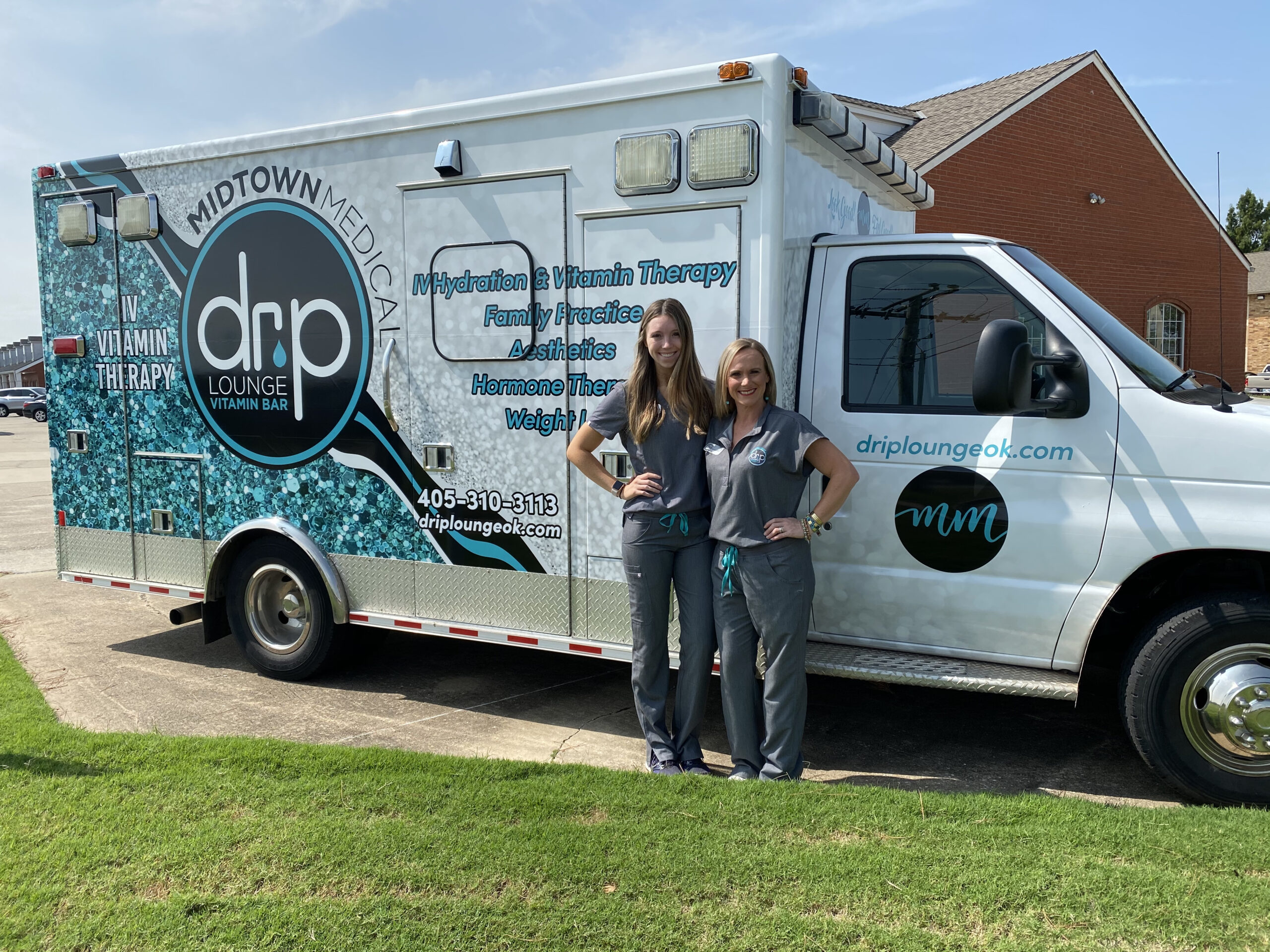 Wellness right at your door!  
DRIP AT YOUR CONVENIENCE
Let us drop in for a drip! When busy schedules and complexities concerning your free time in the actual world arise, we can provide on-call concierge services in the convenience of your home, hotel, event or office, providing a personalized and unique experience in your private space. We will send out one of our trained nurses to service you and/or a group.
What services are mobile?
Schedule your concierge visit today
discounts, perks, benefits
Become a Member
Unlimited IV Drips for $99
20% off Wellness Products
20% off for Family With a Member
Complimentary Oxygen Bar 
Complimentary Birthday Drip
$5 off Shots and Boosters
STAY UP TO DATE WITH ALL THE NEWS
CONTACT US
405-310-3113
2342 N. Interstate Dr. Norman
drip@driploungeok.com
HOURS
MON - THURS: 10:00 am - 5:00 pm
FRI - SAT: 9:00 am - 1:00 pm
SUN: Appointment Only
Mobile Services: By Appointment Only
Walk-Ins Welcome